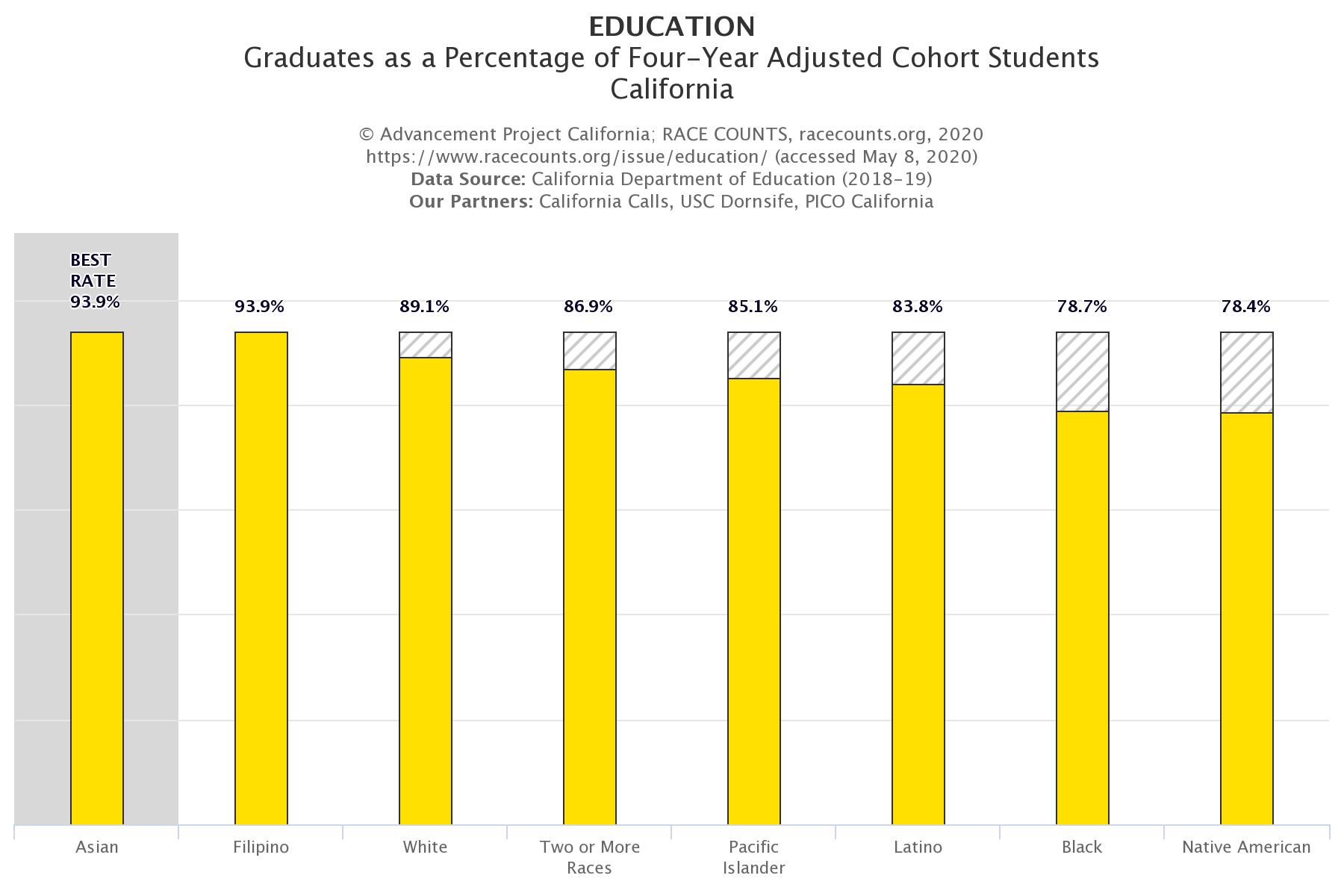 High School graduation (2018-19) statistics from the California Department of Education are now available on RaceCounts.org at county and state levels. The graduation rate is defined as the percentage of cohort students who received the standard high school diploma. Cohort students include the number of students who enter grade 9 for the first time, plus any students who transfer in later during grade 9 or the next three years, minus any student from the cohort who transfers out, emigrates from the country, transfers to a juvenile facility or prison, or dies during that same period. According to the Robert Wood Johnson Foundation, educational attainment is related to better health status and higher incomes as an adult.
Performance: Inyo County had the lowest graduation rate at 41%, less than half of the statewide rate (83%). The California Department of Education considers graduation rates below 68% percent as very low, 68 to 80 percent as low, 80 to 90 percent as medium, 90 to 95 percent as high, and above 95 percent as very high.
Disparity: Nevada County schools produced the most racially disparate graduation rates among all California counties. There, only 19.8% of Latino/a students graduated from high school. This means only one in five Latino/a students graduated, compared to roughly four in five White students.
Impact: California schools recorded 437,249 students who graduated with their cohort in the 2018-19 school year. Click here for data.
< The Blog