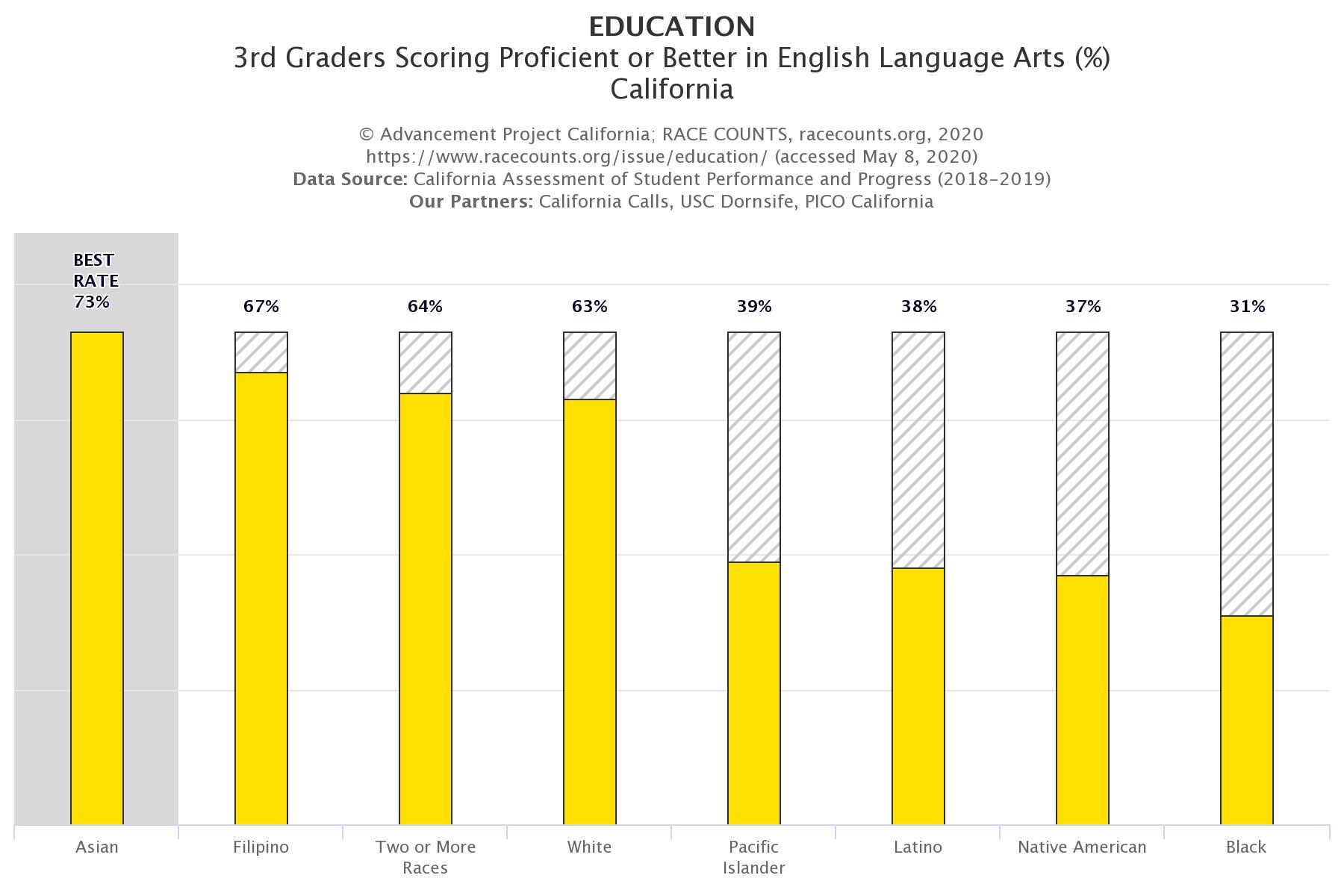 3rd Grade English Language Arts proficiency (2018-19) statistics from the California Department of Education are now available on RaceCounts.org at county and state levels. This data comes from standardized tests that evaluate how well students grasp Common Core educational standards appropriate in each subject in each grade. The Annie E. Casey Foundation reported that students who are not reading proficiently by the end of third grade are four times more likely to leave school without a diploma.
Performance: Marin County had the highest ELA proficiency rate of all California counties at 63.1%, outperforming the statewide average of 49%.
Disparity: Amador County schools produced the most racially disparate ELA proficiency rates among all California counties. There, only 20.3% of Latino/a third graders scored proficient or better on ELA assessments compared to 50% of their White classmates.
Impact: California schools recorded 214,867 third graders at or above proficiency in the 2018-19 school year. Latino/a students were the most impacted by inequity in ELA proficiency, they made up 65.8% of all third graders who were not proficient. Click here for data.
< The Blog